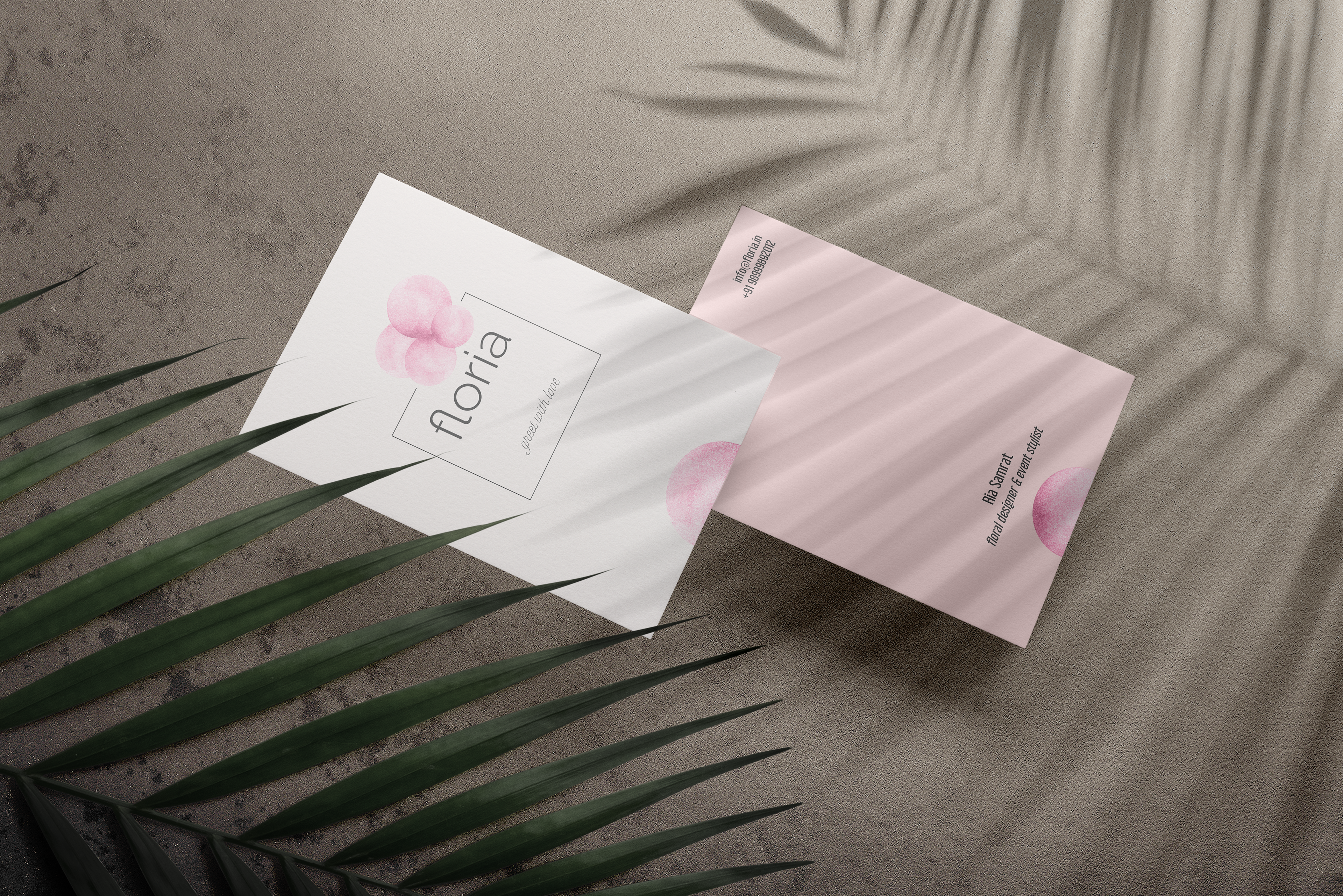 Rebranding Floria meant re-imagining the brand in a modern, aesthetically relevant context while maintaining certain core elements of the previous identity upon which the brand had established itself. Here's a look at the client's previous logo design :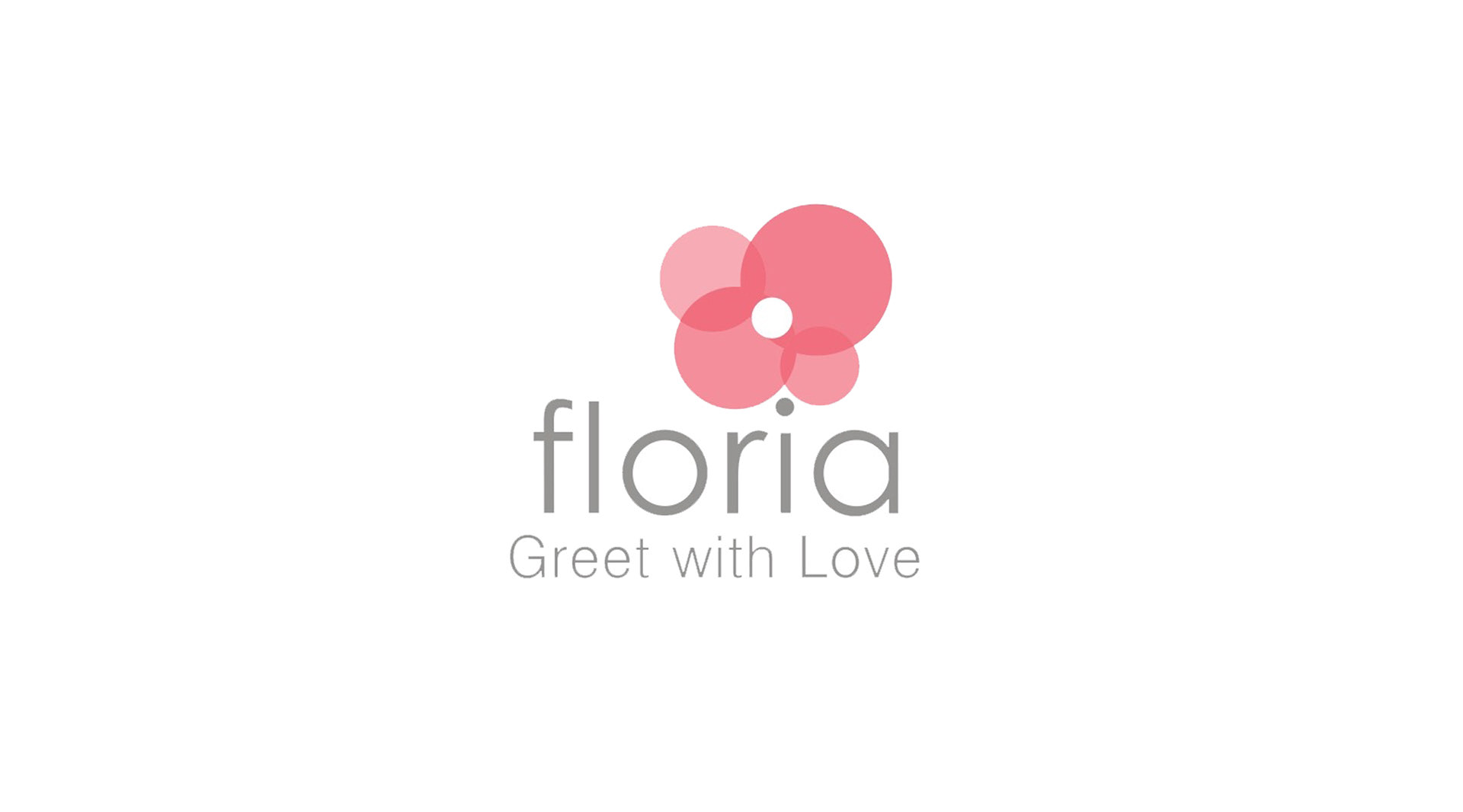 The geometric circles of the previous logo and the accompanying straight line sans-serif font posed a challenge while creating a soothing, handmade, and organic aesthetic - essential for a workshop run by artisans, making carefully detailed floral craft and decor.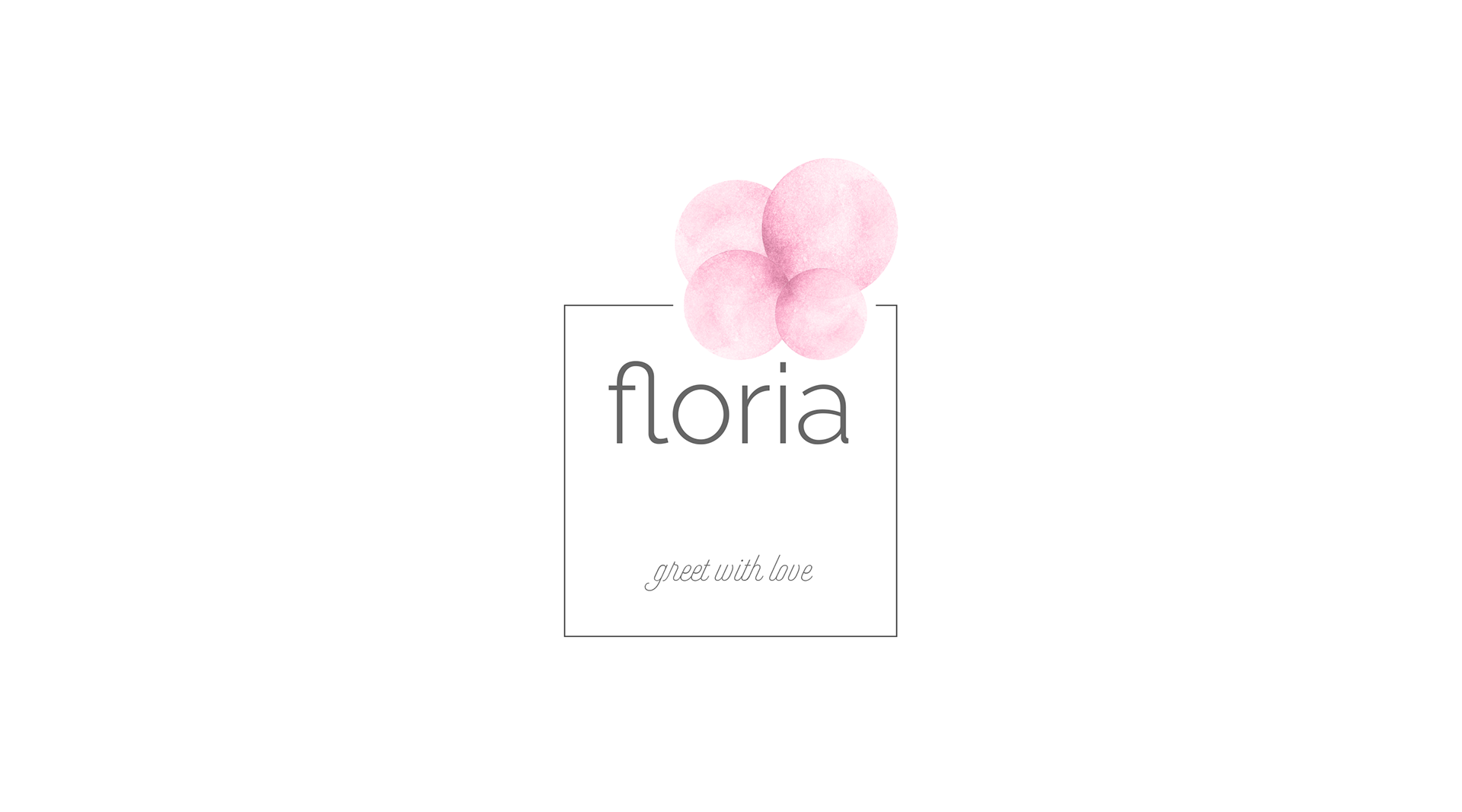 As seen above, the challenge was met with watercolour textures for the circles, an elegant decorative font, and a tonal shift towards lighter shades of pink. I wanted to add a sense of human touch to the brand's reimagined identity to communicate the workshop's handicraft and to bring some life to the logo.
For the store's social media, I designed floral templates with real flower images within the new established aesthetic for flexible and free usage by the client.